Navigating the Maze of Co-Parenting Post-Divorce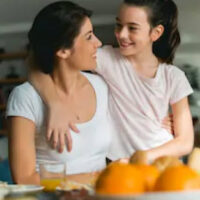 The ink on your divorce papers may be dry, but the emotional journey is far from over, especially if you have kids. Co-parenting is the next chapter, and it comes with its own set of challenges and rewards. Our Boynton Beach and Palm Beach County family & divorce attorneys are experienced in guiding you through the maze of co-parenting, offering practical tips and insights.
What's Co-Parenting All About?
Co-parenting is like a tag-team effort in the parenting ring, especially after you and your partner have called it quits. It's not just about signing legal documents; it's about rolling up your sleeves and diving into your kids' lives, together. The spotlight is on creating a loving and stable backdrop for your children to flourish. So, even if you're not sharing life as a couple anymore, you're still united in the mission of nurturing your kids' happiness and growth.
 The Three Pillars of Co-Parenting
Solo Sailing (Parallel Parenting): This approach is like two ships passing in the night—minimal communication and strictly business interactions. It's the default choice for couples who can't see eye-to-eye post-divorce.
Teamwork (Cooperative Parenting): In this setup, both parents are on the same page, keeping the lines of communication open and actively discussing child-related matters. It's the gold standard but can be tough to jump into right after a split.
Home Base (Nesting): An unconventional but growing trend where the kids stay put in the family home, and the parents take turns living there. It offers the kids stability but demands a high level of teamwork from the parents.
The Co-Parenting ABCs
Articulation (Communication): The key to successful co-parenting lies in how well you communicate. It's not just the words but also the tone, timing, and openness that matter.
Balance (Consistency): Kids need a stable environment. Keeping rules and routines similar in both homes offers them the security they crave during this unsettling period.
Flexibility (Compromise: Life is unpredictable. Being open to adjustments helps maintain a peaceful co-parenting atmosphere.
The Hurdles on the Co-Parenting Track
Co-parenting isn't a walk in the park. Emotional hang-ups can blur your judgment, and minor disagreements can snowball. Plus, the kids might struggle with the different parenting styles. Awareness of these pitfalls can help you steer clear of them.
What Does Good Co-Parenting Look Like?
Good co-parenting is a moving target. It might start with just being polite during pick-ups and drop-offs and evolve into joint family vacations. The endgame? A stable and loving home for your kids, regardless of your relationship status.
Your Co-parenting Legal Guide: Taryn G. Sinatra, P.A.
The road to successful co-parenting is both an emotional and legal journey. While we don't offer mediation at Taryn G. Sinatra, P.A., we stand by your side during the mediation process. We're committed to addressing both your emotional and legal needs.
Considering co-parenting? We're here to support you every step of the way. Reach out for a consultation that digs deeper than just legal advice, focusing on the unique emotional dynamics of your family.
Source:
helpguide.org/articles/parenting-family/co-parenting-tips-for-divorced-parents.htm