Navigating Florida's New Spousal Support and Alimony Landscape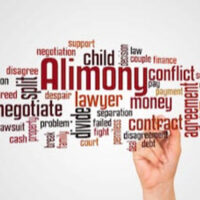 At the Law Office of Taryn G. Sinatra, P.A., we believe in informing our clients about legal changes that may affect their lives. The recent enactment of SB 1416, known as the Dissolution of Marriage Bill, is one such significant change. Effective July 1, 2023, this new legislation overhauls Florida's spousal support and alimony system.
Our Boynton Beach and Palm Beach County family & divorce attorneys are here for assistance in understanding these recent changes in the laws that affect alimony in Florida.
No More Permanent Alimony in Florida
The era of permanent alimony ended with SB 1416. This legislation removes permanent alimony and includes provisions to decrease or terminate previously awarded permanent support.
Exploring Types of Alimony under SB 1416
The new bill clarifies the types of alimony that can be granted under Florida law. Here are the main categories:
Temporary Alimony: A lifeline for the lesser-earning spouse during divorce proceedings, it lasts only till the divorce is finalized.
Bridge-the-Gap Alimony: A support system for immediate, short-term needs during the shift from marriage to singlehood, lasting up to 2 years.
Rehabilitative Alimony: A means to support a spouse needing education or training post-divorce, tied to a specified rehabilitative plan and capped at five years.
Durational Alimony: A provision for support for a defined period, now altered in length and modifiability by SB 1416.
Redefining "Duration of Marriage" under SB 1416
The duration of marriage has been redefined, altering the thresholds for short, moderate, and long-term marriages. This change affects durational alimony, including:
– No durational alimony for marriages shorter than three years.
– New limits set for different marriage terms, with specific percentages applied to short, moderate, and long-term unions.
– A reasonable requirement set by the court or up to 35% of the income difference between the two partners, whichever is less, will determine the alimony sum.
– The previous consideration for maintaining the marital standard of living is now removed.
Connecting with the Law Office of Taryn G. Sinatra, P.A.
The enactment of SB 1416 has brought sweeping changes to Florida's alimony system. Understanding these complexities requires skilled legal guidance. With its seasoned family law expertise, the Law Office of Taryn G. Sinatra, P.A. is here to help you navigate these new alimony laws.
If you're in Boynton Beach or Palm Beach and need assistance with any family law matters related to the changes in Florida's alimony and spousal support laws, please don't hesitate to contact our Boynton Beach family law attorneys. We believe in empowering our clients with information and personalized legal strategies. We'll create a plan that resonates with your unique needs and future.
Sources:
jacksonville.com/story/news/politics/2023/07/03/permanent-alimony-new-florida-law-change/70378477007
sun-sentinel.com/2023/07/26/permanent-alimony-no-longer-exists-in-florida-understanding-the-states-new-law-on-divorce-payments