When Can You Use Divorce Mediation in Florida?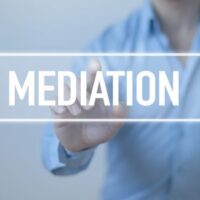 Divorce is often a tumultuous journey, filled with emotional highs and lows. But what if there was a more compassionate, less adversarial way to navigate this challenging time? Divorce mediation could provide an approach that offers a softer landing for couples parting ways. Our experienced Boynton Beach and Palm Beach County family & divorce attorneys at Taryn G. Sinatra, P.A., can guide you on whether mediation is appropriate for your situation.
Mediation Before Filing for Divorce: A Path to Amicable Separation
Before you even file for divorce, mediation can serve as a peaceful bridge between you and your spouse. It helps you agree on key issues like property division, alimony, and child custody. A mediator facilitates the conversation, allowing both parties to express their needs and concerns openly. Opting for mediation at this early stage can set a cooperative tone, reducing the likelihood of a contentious divorce. And the best part? You may not even need to hire a lawyer if the mediation leads to a complete settlement agreement.
Mediation During the Divorce: A Ray of Light in a Cloudy Sky
Even after the divorce process has started, mediation remains a viable option. Sometimes, a judge may even order you to mediate specific disputes. The "discovery" phase, where both parties disclose financial and other relevant information, can often clarify issues and make mediation more appealing. At Taryn G. Sinatra, P.A., we guide our clients through this phase, preparing them for successful mediation sessions.
Mediation After Divorce: Navigating the New Normal
Life doesn't stop after the ink dries on your divorce papers. Especially when children are involved, you may find yourself facing new challenges that require mutual decisions. Mediation can be a valuable tool for resolving post-divorce disputes, such as changes in child custody or support arrangements. It offers a less confrontational way to address these issues, saving you the emotional and financial toll of going back to court.
When is Mediation Mandatory in Florida?
In Florida, judges have the discretion to order mediation for family-related disputes, provided both parties can afford it. For child custody issues, mediation is often mandatory in circuits with established family mediation programs. If you and your spouse can't agree on a mediator within ten days of the order, the court will appoint one for you. Failure to attend a court-ordered mediation session can result in sanctions, including covering the mediator's fees and your spouse's costs.
The Cost Factor: What to Expect
The cost of mediation varies, depending on whether you opt for court-connected or private mediation. Court-connected mediation fees are based on your combined annual income, ranging from $60 to $120 per person per session. Private mediation costs are generally higher but offer the advantage of specialized expertise. At Taryn G. Sinatra, P.A., we help you weigh the pros and cons to make an informed decision that aligns with your goals and financial situation.
The Mediation Process
Mediation is more than just a legal process; it's a journey that allows both parties to explore their interests and negotiate a settlement that honors their emotional well-being. The mediator prepares a formal document reflecting the agreement, which both parties (and their lawyers, if applicable) will sign. This document then becomes part of the final divorce judgment.
When Mediation Isn't the Right Fit: Addressing Domestic Violence Concerns
Let's be clear: Mediation can be a wonderful tool for many couples, but it's not a one-size-fits-all solution. Mediation might not be the best path for you if you're in a situation where domestic violence or emotional abuse is a concern.
The essence of mediation is open dialogue, and that's only possible when both parties feel safe and free to speak their minds. If you're living in fear or walking on eggshells, it's crucial to consult professionals who specialize in these sensitive issues. Reach out to a family law attorney and a domestic violence advocate to discuss your unique circumstances and get the support you need.
Why Choose Taryn G. Sinatra, P.A. for Your Mediation
Navigating a divorce is like sailing through a storm; it's emotional and confusing, and you often can't see the way forward. That's where Taryn G. Sinatra, P.A. comes in. We stand by your side during mediation. We're here to make sure that both your well-being and your legal rights are protected every step of the way.
Ready to take the next step? Contact us today for a personalized consultation.
Source:
divorcenet.com/resources/florida-divorce-mediation.html