Dating After Divorce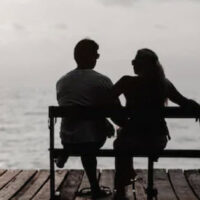 At the Law Office of Taryn G. Sinatra, P.A., we understand that life after divorce involves more than legal papers and court dates. It's about rebuilding, growing, and embracing the future. Our Boynton Beach and Palm Beach County family & divorce attorneys are here for assistance in any family law matter. We believe in supporting our clients in all aspects of their lives as they move forward.
You may be filled with many emotions during the transitional period after the divorce. Perhaps there's relief, grief, excitement, or a confusing blend of all three. One question that might cross your mind is, "When will I be ready to find love again?"
Dating after divorce is a personal journey and is unique to every individual. There is no one-size-fits-all approach, but some considerations can make the process smoother and more rewarding.
Give Yourself Time to Heal
Before starting to date after your divorce, allowing yourself time to heal and understand what went wrong in your previous relationship is helpful. This might involve self-reflection, seeking professional counseling, or joining support groups. Healing allows you to enter a new relationship without the baggage of the past.
 Dip Your Toes into Online Dating
Online dating might feel unfamiliar, but it's a convenient way to meet like-minded people. Just like in real life, trust your instincts and be safe.
Lean on Friends and Family
Dating can be a rollercoaster. Having a solid support system to laugh, cry, or share stories with can make the ride more enjoyable.
Embrace the Journey
Not every date will be a fairy tale, and that's okay. Each experience is a step towards finding what feels right. Stay optimistic and trust the process.
Legal Considerations? We've Got Your Back
There might be legal strings attached to dating after divorce, especially if children or financial agreements are involved. Consult with a family law attorney in your jurisdiction if you need guidance.
Your New Beginning Awaits
Embarking on a new love adventure after divorce is a beautiful and sometimes bumpy journey. It's about self-discovery, growth, and embracing new possibilities.
If you live in Boynton Beach or Palm Beach County and need assistance with any family law matter, the Law Office of Taryn G. Sinatra, P.A. is here for you. We don't just offer legal support; we understand the human emotions tied to these complex situations.
Finding love again starts with believing in yourself and the beauty of new beginnings. Your next chapter is waiting, and it's penned by you.
Sources:
"Rebuilding: When Your Relationship Ends" by Bruce Fisher
"Helping Your Kids Cope with Divorce the Sandcastles Way" by M. Gary Neuman
"The 5 Love Languages" by Gary Chapman.