Divorce Checklist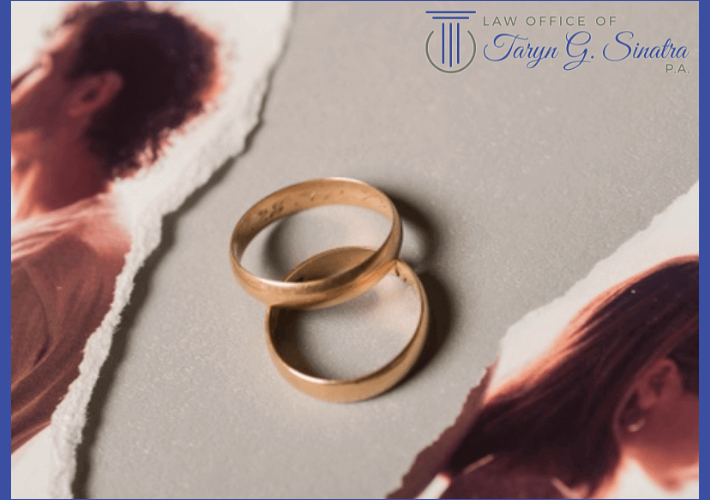 You're grappling with a tough decision: divorce. Now is the time to make sure you're completely prepared for what can come next. It's not going to be easy, but you'll get through it. We've brought you this divorce checklist to ensure you're taking the necessary steps to make the process as smooth as possible. A checklist will not solve all your issues — so meet up with Sinatra Legal to ensure you're prepared. We have a proven track record of listening and taking action on the outcomes you want to achieve. Remember, we also offer mediation, which can be more cost-effective and best to ensure you get the exact results you are seeking. 
Divorce is never easy, even more so if you have children involved. But if you've decided a divorce is the only way out, make sure you're completely prepared.
Use this divorce checklist to ensure you're taking the necessary steps to make the process as smooth as possible and reach the fairest outcome for everyone involved. If you have decided to proceed, talk with one of our family law attorneys. Here are some of the big items to check off your list:
Are you sure?
Have you taken every step possible to ensure a divorce is what you really want? Have you tried marriage counseling? Talked with friends? Talked with family? Once you begin the proceedings, it will be difficult to put things in reverse.
Even if you are certain, you might want to consider a collaborative divorce or a mediator where the two of you can work through the process as partners and not adversaries. With either option, a team of legal, financial, and childcare experts will work with you and your spouse to minimize the potential damage of a divorce proceeding.
Don't go it alone. Find the right family law attorney.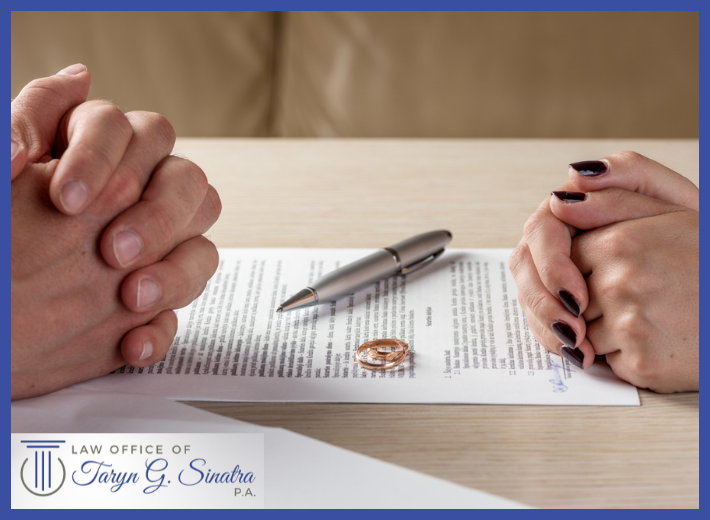 Sure you can go online and attempt to handle the process yourself. But having someone by your side can make a big difference. At the very least, it will ensure nothing is left to chance. Take your time. Talk with friends, families, co-workers, and others who have filed for divorce. Get their recommendations on a family law attorney.
Keep in mind, you don't have to hire the first family lawyer you talk with. It's a good idea to meet with several divorce lawyers to find the right fit. It's important that you feel 100% comfortable confident your family lawyer will be supportive and understanding. Equally important, you'll want to make sure the family law attorney you select is an authority and has handled cases in the county where you are filing. In fact, the two of you will have to decide the venue to file for the divorce.
After working together with your family law attorney you decide it's a bad fit, don't hesitate to end your relationship and find another family lawyer. Do you approve your attorney's negotiation (or litigation) style? Your divorce attorney needs to be a trusted advisor and advocate. The divorce process is already going to be difficult enough, you don't want your family law attorney to create another obstacle for you.
Get organized.
There's a lot of documentation that's required. So, start assembling all the records you can even before meeting with a family lawyer. Here are just some of the records you should have ready and available:
Income-related documents including tax returns, pay stubs, financial statements, business expenses if either of you is self-employed, and any other information that helps establish both parties' income and earning capacity.
Real estate-related documents presenting joint or separately owned properties, property tax assessments, mortgage statements, and home equity loans.
Financial documents including bank statements, savings accounts, checking accounts, investments, pension funds, 401K plans, IRAs, mutual, and retirement funds. You should include life insurance policies for any family member including loans or cash balances against those policies.
Marital debt documents covering credit cards, loans, medical bills, and other debt held jointly or individually.
Vehicle documents including titles and registrations for any car, truck, boat, equipment or other vehicles. Make sure you have the outstanding balance owed for those vehicles as well as the current value.
It's best to create a balance sheet (summary of assets and liabilities) to establish a clear overview; highlight pre-marital or gifted assets. Doing so will help save legal fees and establish your financial goals from the divorce proceedings.
Stop spending
You'll want to avoid impulsive spending to make sure you have the finances to file for divorce. Moreover, after you file, a judge could put a hold on your finances to prevent you or your spouse from buying, selling or disposing of marital property. This action prevents either of you from draining funds simply to spite the other party. If there is anything you want to buy or sell, make sure you do it in advance of any divorce proceedings.
Make a plan for a place to stay
Are you going to move out? Is your spouse going to move out? If it's you, where are you going to live? You could elect to remain under the same roof during the divorce process. Just make sure that will be a comfortable situation and not create any undue stress or worse. If you have children, you cannot take them with you without approval of your spouse or the court.
If you elect to move out, make sure you have the financial wherewithal. Create a budget for yourself and stick to it. You'll also want to make sure you continue to receive mail. Have your mail forwarded to your new address or set up a post office box. You may also want to make sure you take any personal items that have meaning … you might lose them or have them tied up for quite some time as the divorce plays out.
Be careful about relationships
In Pennsylvania, you can file for a no-fault or fault divorce. As such, a relationship outside of your marriage can be used to establish fault. Spending on the relationship can become a major point of contention during the divorce process. Even if you're already involved with someone, get advice about whether to avoid flaunting that relationship until your divorce is finalized.
What about the kids?
The news about your divorce will be shocking and painful enough for your children. So, make sure you have a solid plan in place to help them through the process. How are you going to break the news to them? The first issue you may face in court or negotiations will address their custody and child support.
Barring extending circumstances, a judge will award shared legal and often shared physical custody. As a result, you'll need to determine a schedule for where your children will live. That schedule can become complex if you elect to move to another state. Do your best to arrive at a plan in advance. It will make things easier for you during the divorce proceedings.
The more you've taken the time to address this checklist, the better prepared you'll be to handle the stress of your divorce. Equally important, you'll have the documentation and clarity you need to work effectively with your divorce lawyer.
We know that separation and divorce is a stressful time in your life, and we are here to support you! Our team is compassionate and excellent at what we do — and we are in your corner! From consultation to representation, we have your back every step of the way. Visit our Facebook page and be a part of our community and give us a call at 561.430.4121 and let's talk.
---
Reference: [https://www.jdsupra.com/legalnews/divorce-checklist-5717112/]